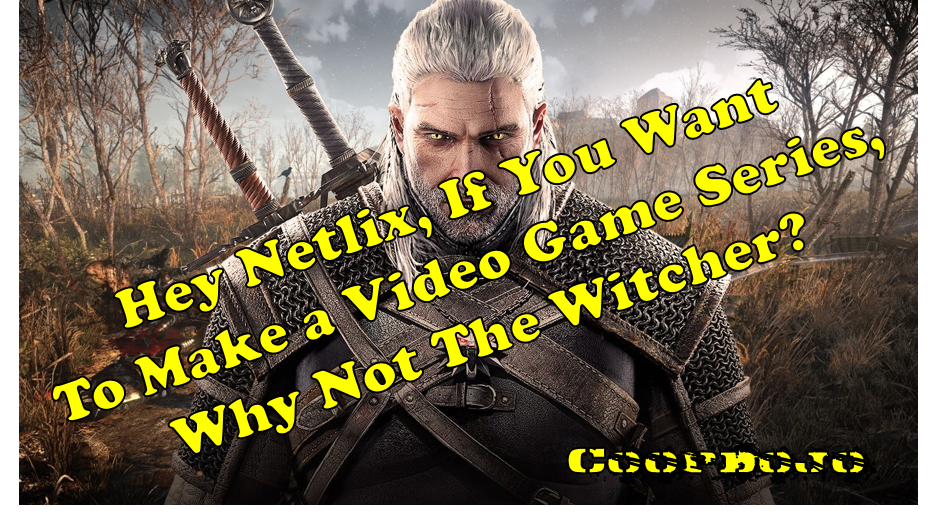 Netflix's Next Show Should Be The Witcher
Netflix has been creating some amazing television these last two years.  Ever since the somewhat disappointing Arrested Development reunion, Netflix has given us superb shows like House of Cards, Narcos, Orange is the New Black, and Stranger Things.  The Marvel series have been pretty solid too, even if the episodes get a little uneven (Daredevil) or unfocused (Luke Cage) or include the most annoying peripheral character ever (Jessica Jones).  We heard this week that Netflix is working on making shows based on an unnamed Ubisoft property.  To us, the obvious choice would be Splinter Cell or The Division (modern settings with several characters and plotlines) but more imaginative options such as Beyond Good and Evil and Rayman are also potentially possible.  These are fun ideas but they miss the mark; Netflix's next new show should be The Witcher.
We've talked a lot about how much we love The Witcher series.  The games are all solid and The Witcher 3 may still be our game of the year for 2016 (not that it's been a slow year, the game's DLC is just that good).  The Witcher tells the story of a medieval superhero with magical powers who roams from village to village taking contracts to slay monsters.  The Witcher also often finds himself embroiled in political intrigue and espionage as high powered people often seek to use him for their own purposes.  The games are also based on a series of books which would give writers plenty of material.  Special effects for a show based on The Witcher might be a concern as monsters are commonly featured, but the magic the Witcher uses is usually just a potion he drinks or oil he uses to enhance his strength for a battle.  It's easy to see a show with nice costumes and creature effects but little in the way of CGI telling Geralt's stories well.  A series like this would fit in perfectly with Netflix's superhero lineup.
The obvious predecessor for a Witcher TV series would be Game of Thrones, a show that is starting its rapid descent into its final two seasons.  Game of Thrones is also a fantasy show based on a series of books that centers around magical events and supernatural creatures.  Game of Thrones, however, is not focused on any single character whereas a Witcher show would probably need to focus on Geralt.  On the other hand, The Witcher has built up a wide array of strong supporting characters, starting with the three women most prominent in Geralt's life (Ciri, Triss and Yennifer) and including his frequent comrades Dandelion, Zoltan and Vernon Roche as well as the other Witchers.  The strength of Geralt's supporting case is most obvious when you realize that probably the greatest moment from all three games is the scene that brings all of these characters together – the Battle for Kaer Morhen.  With such a strong supporting cast to write for, a Witcher series could potentially be as strong as Game of Thrones (even without the dragons).
We aren't the first to suggest The Witcher as a series; it's been done before.  There was talk last year of a Witcher movie and television show being developed but that talk seems to have gone quiet for over a year.  It seems to us that the series that we most enjoy and that seem most successful have elements of romance and violence, a diverse cast of interesting characters, and a strong protagonist at the center.  The Witcher has all of these elements and if Netflix is looking to make a show based on a video game, the Witcher is where they should go next.