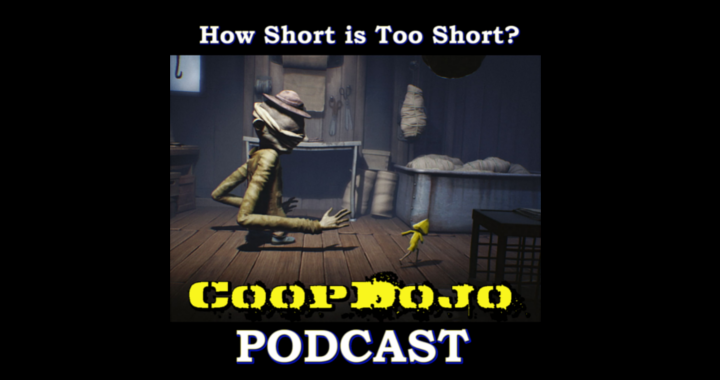 How Short is Too Short (Podcast)
In this week's CoopDojo podcast we're back to talk about Media Molecule's impressive follow up to the Little Big Planet series, Little Nightmares.  The game is stunning to watch but you'll reach the end in one sitting which begs the question, how short is too short for a game?  In this edition we take on short games and when it's justified.
[soundcloud url="https://api.soundcloud.com/tracks/336746316″ params="auto_play=false&hide_related=false&show_comments=true&show_user=true&show_reposts=false&visual=true" width="100%" height="450″ iframe="true" /]
Let us know what games we forgot in the comments below!