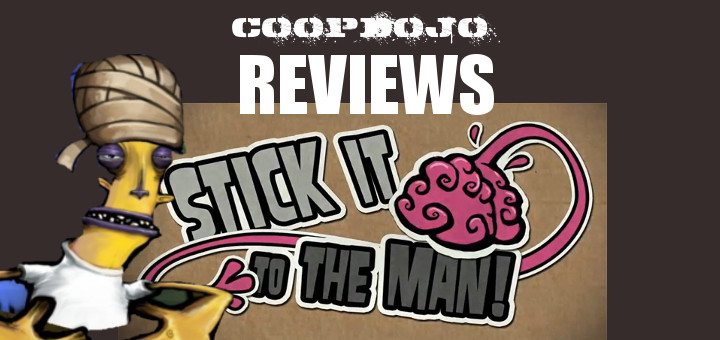 Go Play Stick It to the Man Right Now
"You'll read the thoughts of circus performers, celebrities, therapists, asylum inmates, robots, talking fish, ghosts, zombies, the brain of Abraham Lincoln and even Santa Claus during the course of your ten-level, six to eight hours adventure."
"This game is one of the funniest games we've played; it's up there with Conker, Portal 2, and Sam and Max (at their best)."
"If you liked Broken Age but wished it had a little more action, or liked Conker but wished it was a little less scatological, this may be the game for you."